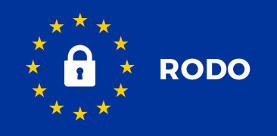 Due to the entry of the act RODO which come into force on 25/05/2018, we would like to inform you that Packair Sp. z o.o. with its main office in Przyprostynia at ul. Prandoty 150, 64-360 Zbąszyń, is the Administrator of your personal data that has been obtained in establishing cooperation.
Your data will be processed on the basis of Article 6, paragraph 1, RODO and their processing is necessary to accomplish the commercial obligation – to carry out orders and deliveries.
The recipient of your Personal Data is Packair Sp. z o.o., your personal data will not be disclosed to third parties, with the exception of entities authorized under the law.
We also inform you about the right of access to the data content and their rectification, removal or limitation of processing. The right to object, to demand the cessation of processing and transfer of data, as well as the right to withdraw consent at any time.
Contact:
+48 534 337 638
sekretariat@packair.pl