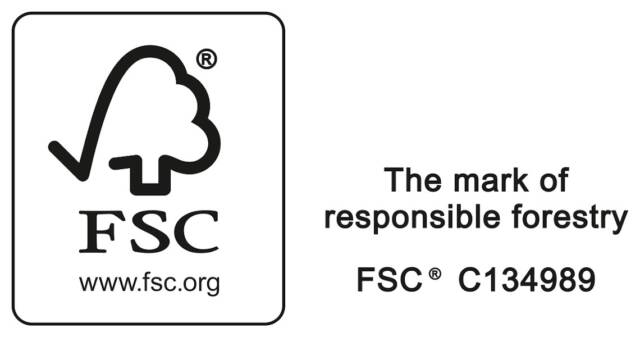 FSC® certified
At Packair Sp. z o.o. it is possible to order products with FSC® certificate.
FSC®-certified products manufactured in our company will be marked with the FSC® license code (FSC® C134989) assigned to Packair Sp. z o.o.
At Packair Sp. z o.o. we also make productions with the customers or intermediaries FSC® license code.
The Forest Stewardship Council® (FSC®) is an independent, non-profit organization. The organization was founded to support environmentally sound, socially beneficial and economically profitable management of our planet's forest resources. The vision of the Forest Stewardship Council® is to ensure the social, ecological and economic rights of the world's forests and to meet the needs of the current and future generations.